HP Designjet Z2100/Z3100/Z3100ps/Z3200/ Z3200ps GP Photo Printer Series Repair Los Angeles | Orange County | San Bernardino County | Riverside County -Ca
January 10, 2018
HP Designjet Z2100/Z3100/Z3100ps/Z3200/ Z3200ps GP Photo Printer Series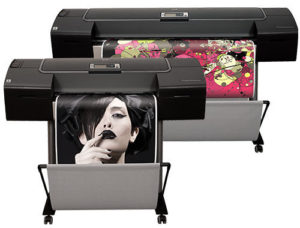 Designjet Z2100, Z3100, Z3200 Carriage Drive Belt Replacement
HP designjet Z2100 Photo Printer 24 inch (Model Q6675A)
HP designjet Z2100 Photo Printer 44 inch (Model Q6677A)
HP designjet Z2100 Photo Printer Revision C 24 inch (Model Q6675C)
HP designjet Z2100 Photo Printer Revision C 44 inch (Model Q6677C)
HP designjet Z3100 Photo Printer 24 inch (Model Q5669A)
HP designjet Z3100 Photo Printer 44 inch (Model Q6659A)
HP designjet Z3100ps Photo Printer 24 inch (Model Q5670A)
HP designjet Z3100ps Photo Printer 44 inch (Model Q6660A)
HP designjet Z3200 Photo Printer 24 inch (Model Q6718A)
HP designjet Z3200 Photo Printer 44 inch (Model Q6719A)
HP designjet Z3200ps Photo Printer 24 inch (Model Q6720A)
HP designjet Z3200ps Photo Printer 44 inch (Model Q6721A)
Error Codes HP Designjet Z2100/Z3100/Z3100ps/Z3200/ Z3200ps GP Photo Printer Series
| | | |
| --- | --- | --- |
| | HP DJ Z3200 system error 01:10 | A problem with the Electronics module has occurred. |
| | HP Z3200 System error 01:11 | The electronics module has detected a connection problem with the cooling fan. |
| | HP Z3200 System error 01:12 | The EEROM is not configured correctly. |
| | HP DJ Z3200 System error 01:13 | A problem with the Electronics module has occurred. |
| | System error 02:10 | A problem has occurred with the carriage assembly |
| | System error 02:13 | A problem has occurred with the carriage assembly |
| | System error 03:10 | A problem has occurred with the printers power supply. |
| | System error 04:11 | Jet direct network card not detected. |
| | System error 05:09 | Formatter installed instead of HP-GL/2 accessory card |
| | System error 05:10 (only) | Formatter card failure, or Formatter card not detected |
| | System error 05:10 | HP-GL/2 accessory card failure |
| | System error 06:03 | Hard disk error |
| | System error 08:11 | The front panel cannot be detected. |
| | System error 11:11 | The trailing cable is poorly connected |
| | System error 11:13 | Problem with setting the voltage of the printheads |
| | System error 12:11 | A short has been detected in the carriage assembly |
| | System Error 17:11(DJ Z3200 only) | A problem has been detected while initializing. |
| | System error 21:10 | A problem has been detected with the Service Station assembly. |
| | System error 21:11 | A problem has been detected with the Service Station assembly. |
| | System error 22:10 | A problem has been detected with the Ink Supply Station. |
| | System error 41:10 | A problem has been detected with the Paper-Axis motor |
| | System error 41:13 | An error in the paper-axis motor encoder quadrature has occurred. |
| | System error 44:10 | A problem has occurred with the Scan-Axis motor. |
| | System error 43:10 | A problem has occurred with the Vacuum fan. |
| | System error 43:11 | The Vacuum fan is not detected. |
| | System error 55:11 | A problem with the line sensor has occurred |
| | System error 56:10 | Drive roller encoder sensor error. |
| | System error 56:13 | An error in the drive roller encoder sensor quadrature has occurred. |
| | System error 61:04 | Firmware error. |
| | System error 61:05 | The printer was not able to process a job that was sent. |
| | System error 62:03 | Parallel port communication problem |
| | System error 63:03 | LAN card communication problem |
| | System error 64:03 | USB port communication problem |
| | System error 64:04 | Firmware error (USB port). |
| | System error 65:03 | Generic input/output port communication problem. |
| | System error 71:04 | Problem allocating memory. |
| | System error 71:06 | Out of memory problem. |
| | System error 72:04 | Problem in the scan-axis (firmware error). |
| | System error 73:04 | Server error. |
| | System error 79:04 | Miscellaneous firmware error. |
| | System error 81:01 | Paper-axis shutdown |
| | System error 81:11 | Paper-axis shutdown (during the paper advance test). |
| | System error 85:10 | Paper-axis shutdown (during the paper advance test). |
| | System error 86:01 | Carriage-Axis shutdown. |
| | System error 86:11 | Carriage-axis shutdown (during the carriage movement test). |
| | System error 86:13 | Carriage-Axis shutdown (firmware error). |
| | System error 87:13 | Unable to read the carriage encoder sensor. |
| | System error 93:10 | Ink System startup failed. |
Preventive Maintenance
Moisture on the Printer
Users should use the Printer in an environment between 20% and 80% relative humidity. To recover from moisture condensation, turn the Printer Off, and, using the main roller as a reference, wait until the Printer is completely dry before using it again.
Noisy Carriage Bushing
To prevent noisy movement of the carriage, remove aluminum or dust particles from the bushing at the back of the carriage, and from the slider path along which the bushing moves. Lubricate the slider path using the Lubrification Kit (Q5669-60692).
Belt Swelling
To prevent new belts from swelling incorrectly, keep them in their bags with desiccant until you need to install them.
Cleaning the Printer
To maintain the Printer in good operating condition, keep it free of dust accumulation, ink, and other contamination. Cleaning intervals are determined by the Printer environment and by the types of Printer supplies used.
HP DesignJet Z2100 | HP Designjet Z3100 | HP DesignJet Z3200 Repair Los Angeles, Orange County, San Bernardino County, Riverside County and Ventura County.